Floyd's of Leadville Hydration Fuel
Up Your Hydration Game With Floyd's Finely Crafted Fuel For Performance Athletes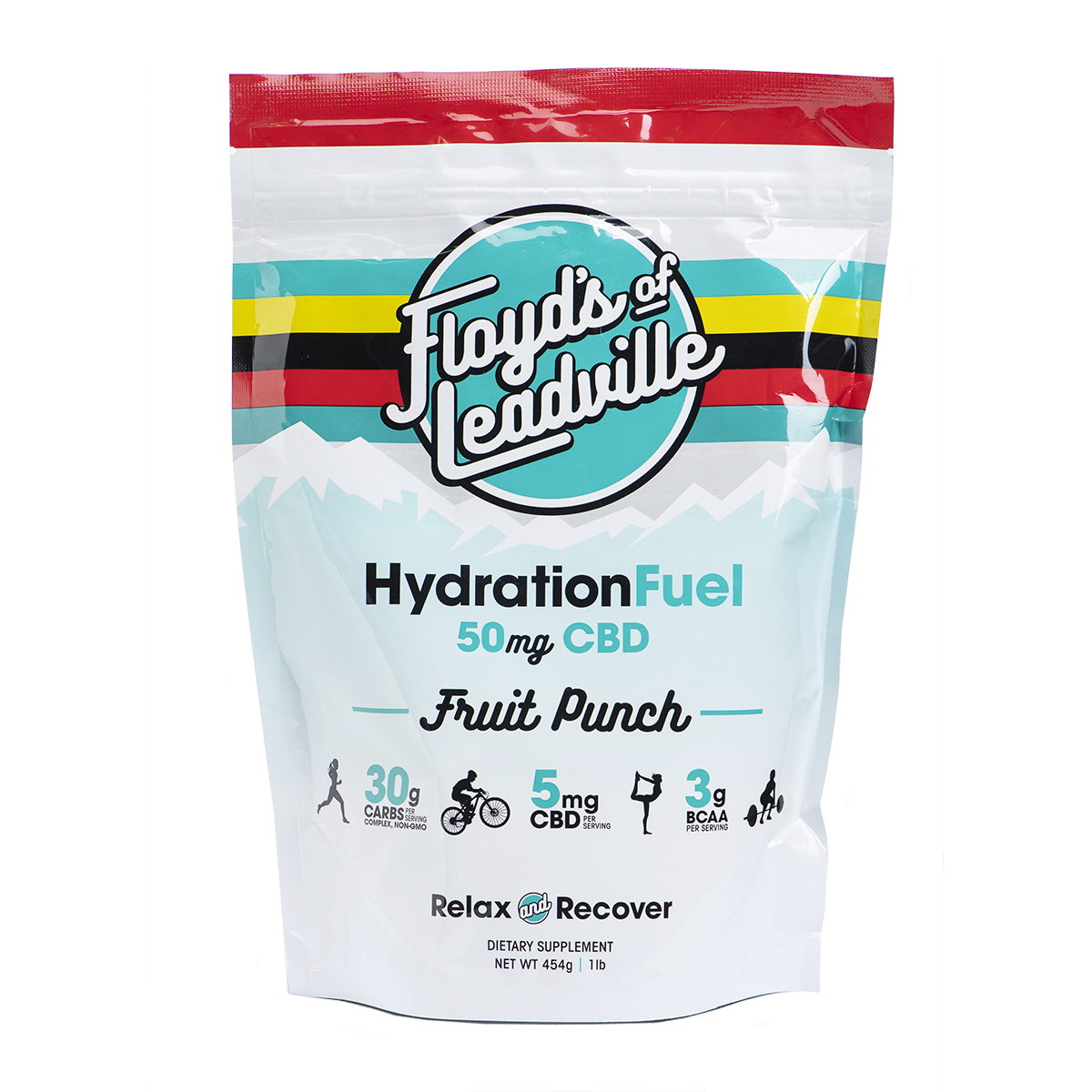 Getting the best out of yourself begins and ends with hydration. For those workouts where water alone won't cut it, Floyd's of Leadville Hydration Fuel with CBD and other essential ingredients provides the key components for optimum results.
Each serving of Floyd's of Leadville Hydration Fuel offers 5mg of CBD, 30 grams of complex, non-GMO carbohydrates, and 3 grams of BCAA. Hydration Fuel also contains an electrolyte blend to help replace the water lost when you sweat. These essential ingredients keeps you in the game, allowing you to push to your personal best.
Ingredients:
50mg CBD per bag
5mg of CBD per serving
30g/ serving of complex, non-GMO carbohydrates
3g/ serving of BCAA*
2.5g/ serving of Glutamine*
Electrolyte blend
D-Ribose*
Additional Information
MSRP $39.95
10 serving per bag
Flavor: Fruit Punch
Use: Before exercise to hydrate, during to keep body functioning at best, after to replace nutrients.
Bag weight: 1 pound
*BCAA – Essential to stimulate and fuel your muscles at the cellular level. BCCAs are a safe and natural way to reduce muscle fatigue, speed recovery, decrease the loss of amino acids during exercise, and help the body absorb protein.
*Glutamine – An amino that depletes during intense training, which then decreases your strength and stamina and recovery.
*D-Ribose – Fuels the ATP which acts as the motor for your cells. When stressed by exercise, our cells cannot recover until enough ribose is made to stimulate ATP. D-Ribose supplies the fuel to allow your cells to function at a high level.