Mission Workshop Pavement and Gravel (PNG) Cycling Collection
A Drop-Bar Inspired Collection Featuring Cutting Edge Fabrics And Tailored Aesthetics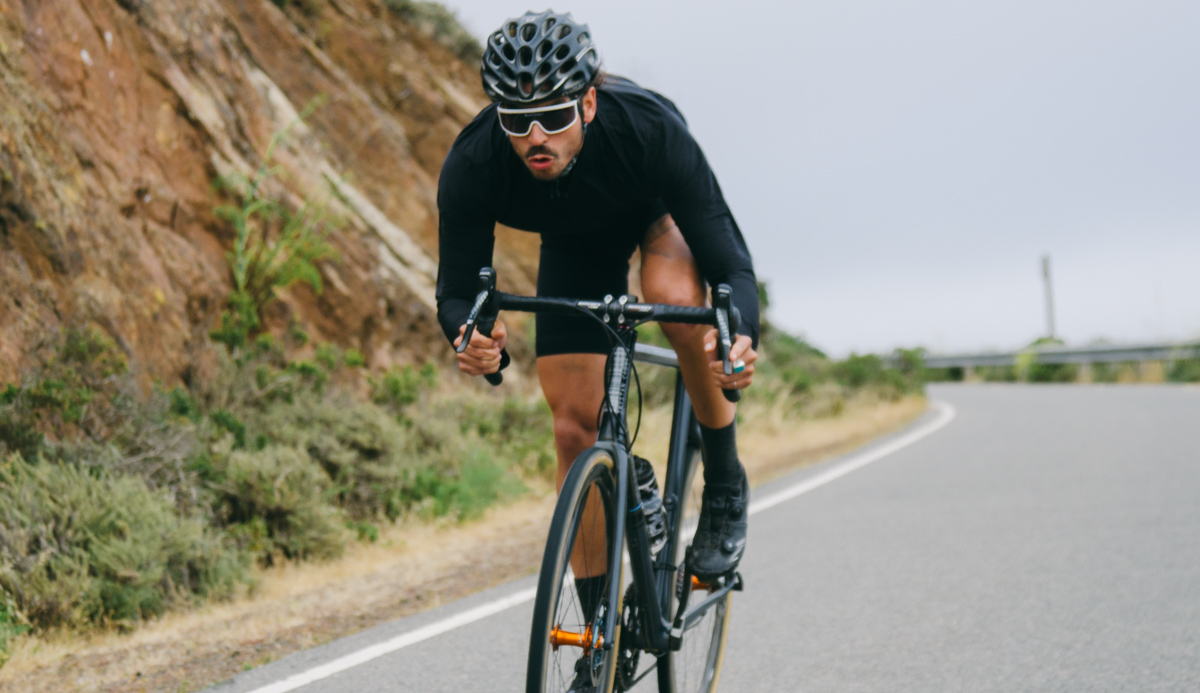 Mission Workshop introduces the Pavement And Gravel (PNG) Collection, a group of understated performance pieces primarily made in the USA with cutting edge fabrics. The landscape of cycling may have changed, but the requirements for functional clothing have not; and Mission Workshop brings their signature attention to fabric detail and cut to their first collection for drop bar cyclists.
At the heart of the kit are the range of fabrics used to deliver performance equaling or exceeding anything else in the cycling landscape. From ultralight Japanese weather-resistant material in the Interval jacket to a unique Italian 4-way-stretch fabric and strategically incorporated Dyneema fiber in the bibs, to the revolutionary performance of 37.5 material used in most of the range, the textiles used in the PNG kit have received the highest level of consideration in order to deliver top level performance.
All the fabrics in the PNG collection have an interesting story, but none so much as those incorporating 37.5® technology. 37.5 fabrics use microscopic microporous particles derived from volcanic sand and activated carbon to regulate water vapor from the skin before it beads into sweat, moving moisture more efficiently than any other fabric. This more effective evaporation produces cooling, keeping the body close to the ideal core temperature of 37.5 degrees celsius. 37.5 Technology is derived from natural materials and is permanently embedded so the performance doesn't disappear with washing.
The PNG Jersey and Bib shorts are built with a clean tailored silhouette, minimal brand graphics ​ and meticulous attention to detail. Optimized for both road and gravel cycling applications, they prominently feature 37.5 fabrics for peak performance across a wide range of temperatures. The upper body section of the bibs and the primary jersey fabrics are a soft lightweight grid knit used incorporating 37.5® moisture management technology.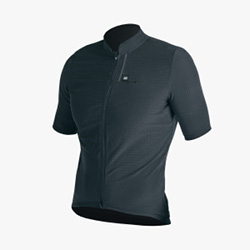 PNG Jersey: In addition to a clean look and impressive performance abetted by 37.5 fabric, the jersey features stealth black reflective details, three rear oversized drop-in pockets and one zippered rear keeper pocket for money, credit cards, and other valuables. An additional subtle detail is the chest port, allowing either sunglass storage or headset cable access for race radio or other media.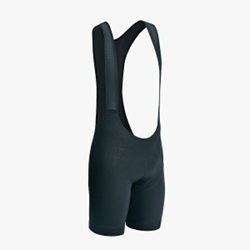 PNG Bib Shorts: The story of the bib shorts extends beyond 37.5 fabric. The primary fabric of the short is a new Italian woven 4-way-stretch textile with a dry hand and matte finish and just the right amount of surface friction for long days in the saddle. In contrast to other bib short fabrics which account for various body types by incorporating massive stretch, this textile has less stretch but breaks in over the first 2-3 rides and molds to your body shape. The result is a garment that feels like it was tailored just for you– minimizing rubbing and hot spots. In addition, the outer thigh area of the bib short incorporates Dyneema®-reinforced panels. Dyneema is one of the lightest and strongest fibers on earth and provides extra durability in key areas without adding weight.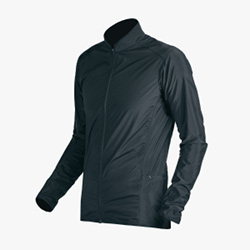 THE INTERVAL : PNG microlight windshell jacket is constructed from a Japanese-made ultralight nylon fabric engineered to be wind and water-repellent while offering an unusually high level of stretch and breathability for a woven nylon textile. Designed for maximum versatility, this lightweight shell layers perfectly with the rest of the PNG collection or any Mission Workshop base layer for use in a wide range of temperatures and conditions. Part of the Pavement and Gravel (PNG) Cycling Collection, it also excels for running, hiking, climbing, and casual/city applications.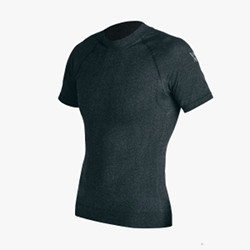 PNG SS Base Layer: An elite-level base layer designed for maximum performance in a wide range of ​ activities including cycling, running, hiking, and climbing to keep you cool when you're warm and warm when you're cool. The base layer breathes exceptionally well to keep you from sweating. If you do sweat or if it rains, it won't bag out and will dry quickly. Seamless construction enables the torso section to be knit in one piece minimizing bulk and friction spots. It also allows for multiple fabric thicknesses to be incorporated without the need for sewn panels to optimize insulation and breathability. In addition, seamless construction allows size and care instructions to be knit directly into the garment eliminating the need for scratchy labels.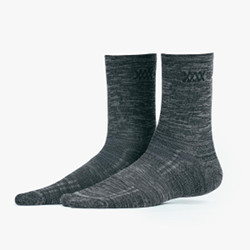 RUNBIKEHIKE Socks: These socks represent a new level in active sock performance. Combining 37.5® ​ ultra-high-performance vapor management technology with olefin moisture management technology keeps your feet cool, dry, and comfortable all day long– no matter the activity. RUNBIKEHIKE socks are designed to excel at running, cycling, hiking, and other high-output activities, but the low key branding ​ and heathered color also work well for casual and city wear.
37.5 Fabric Tech Highlights:
Found to increase performance at ​ continuous peak exertion (lactic threshold) by 26% over traditional ​ performance wicking apparel. (Homestead et al, 2017)
Exceptional vapor management properties
Isolates odor molecules
Never loses its effectiveness during the life of the garment
PNG Jersey Features:
37.5® Ultra-high-performance vapor management technology
3 XL drop-in back pockets
1 zippered back pocket
Chest sunglasses holster/media port
Front and back black reflective strips
Odor-resistant
Breathable
4-way stretch
Machine washable- Performance features never wash out
55% Polyester, 34% 37.5® Polyester, 11% Spandex
Made in the USA
MSRP $180
PNG Bib Short Features:
37.5® Ultra-high-performance vapor management technology
Center back drop-in pocket
Molded chamois
4-way stretch
Machine washable- Performance features never wash out
Upper body fabric: 55% Polyester, 34% 37.5® Polyester, 11% Spandex
Made in the USA
MSRP $265
The Interval : PNG Jacket Features:
Fabric: 89% Nylon 11% Spandex
Anti-odor
Anti-static
Wind Repellent
Water Repellent
Welded cuffs and hem
MSRP $205
PNG SS Base Layer Features:
37.5® Ultra-high-performance vapor management technology
Seamless knit technology
Odor-resistant
Breathable
190 gsm
4-way stretch
Machine washable- Performance features never wash out
60% Nylon w/37.5®, 30% Polypropylene, 7% Nylon, 3% Elastane
Made in Portugal
MSRP $95
RUNBIKEHIKE Sock Features:
37.5® Ultra-high-performance vapor management technology
Odor-resistant
Breathable
4-way stretch
Machine ​ washable - Performance features never wash out
Made from 37.5® Polyester, Olefin and Spandex
Made in the USA
MSRP $20