Mission Workshop The Sans Microlight Rain Jacket
Waterproof & Windproof 3-layer Rain Jacket Weighing Less Than 6 oz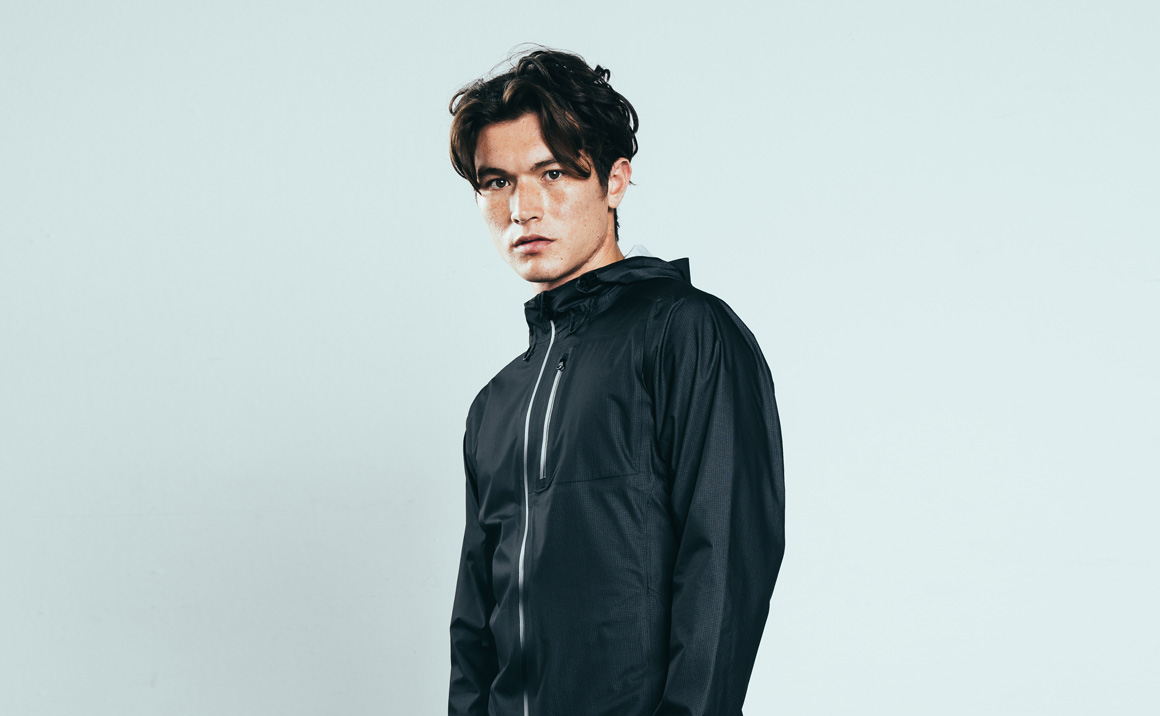 Advanced Projects is Mission Workshop's series of products designed and built with zero compromise. They are the pieces we create to push the limits of what is possible with materials technology and design.
​​
​At 5.6 ounces, the Sans is Mission's Workshop's newest Advanced Project and one of the lightest waterproof jackets in the world. What makes the Sans truly special, however, is that even at that weight, it feels like a real jacket -- not a stripped-down shell only meant for emergencies. It stretches, has multiple hood adjustments and a full-size zippered chest pocket. And, importantly, it is a 3-layer garment built to last for many years — not a 2-layer garment with a polyurethane membrane designed to be retired after a season or two.
The Sans is built from 50 gsm 3-layer fabric made especially for Mission Workshop by Toray® in Japan. It utilizes Toray's ultra-high-performance Entrant® microporous membrane that is highly waterproof and highly breathable – with a water column rating of 30,000 and MVTR of 30,000+.
The Sans has a tailored silhouette designed to excel as a rain shell and/or wind shell for a wide range of activities including cycling, hiking, climbing, trail running, travel, and city commutes.
 Built to Endure. Guaranteed Forever.
 SPECS:
​- Fabric: 50 g/m2 3-Layer Entrant® by Toray® Japan
​- Waterproof, windproof, breathable
​- Laser-drilled underarm ventilation holes
​- Comfort stretch
​- Adjustable hood with anatomic construction
​- YKK weatherproof zipper
​- Zippered chest pocket
​- Fully-taped seams
​- Made in Portugal from fabric made in Japan
MSRP: $475