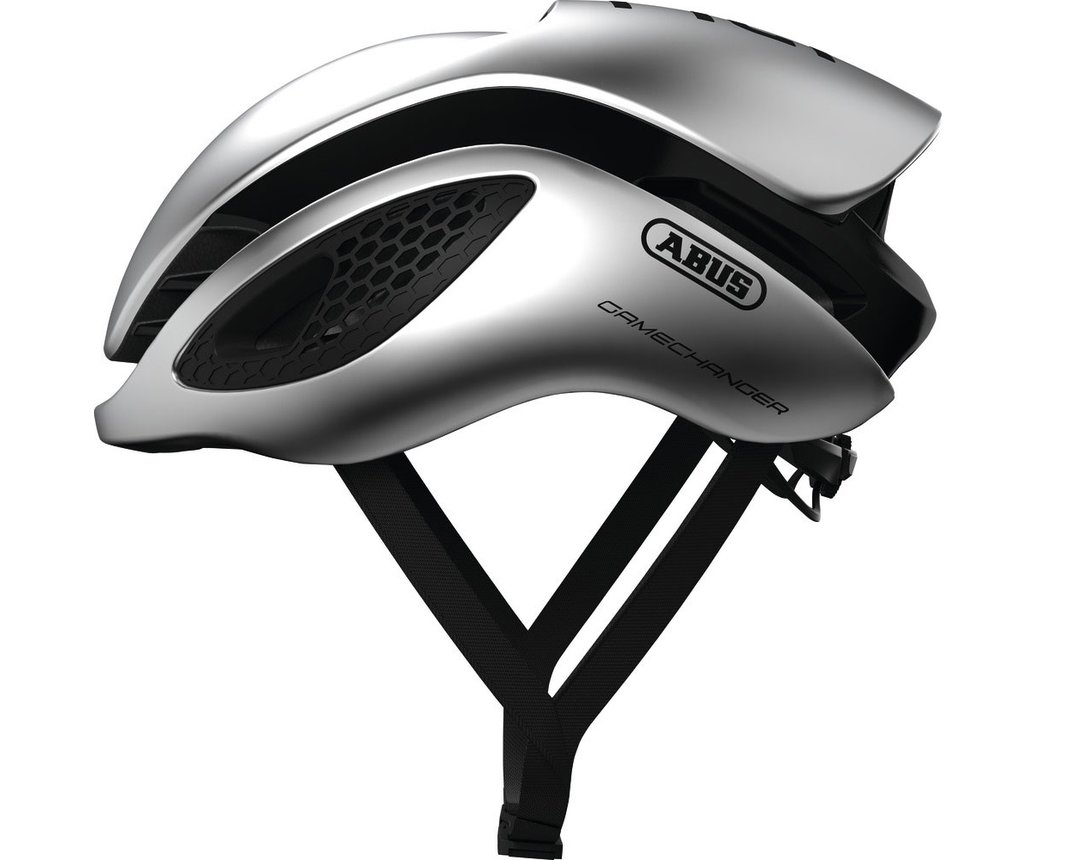 The ABUS Gamechanger Helmet is revolutionizing the world of aero helmets with one simple but powerful tweak: It maintains optimal aerodynamics regardless of head position. Introduced just last year and field-tested by the Movistar Team, this next-level helmet not only accommodates multiple head angles without sacrificing streamlined speed, but it also tosses in improved airflow as a bonus, thanks to a reduction in front surface area.
The engineers at ABUS have thought of everything with the Gamechanger. Inspired by aviation technology, they've improved the ventilation channels of the helmet for both aerodynamics and cooling through Forced Air Cooling Technology, without making any compromise to the weight (260 grams) or safety rating of the helmet.
Easy-to-adjust Flow Straps won't budge or chafe while you're riding, and have been shaped with a rolled leading edge to act as an airfoil and press the straps against your head at speed, reducing annoying flutter and improving aerodynamics.
A robust shell delivers top-shelf shock absorption, while the Zoom Ace fit system guarantees positioning comfort. ​ Even the rear-mount sunglasses holder has been designed to optimize airflow and aerodynamics—ultimately redefining what an aero helmet can do when every detail has been dialed in for speed.
Gamechanger Helmet Features:
Weight: 260 grams (size small)
Forced Air Cooling Technology optimizes ventilation channels for cooling and aerodynamics
Multi Shell In Mold Technology delivers safety shock absorption at the highest level
Flutter-free FlowStraps keep the helmet in place without irritating skin
AirPort sunglasses holder with temple channels is at the back of helmet for aerodynamics
Finely adjustable Zoom Ace system delivers comfort and the perfect fit
Available in three sizes – S (51–55 cm), M (52–58 cm), and L (58–62 cm)
10 color combinations, including new shrimp orange and gleam silver
MSRP $249.99