The Only Cycling Shoes You Will Ever Need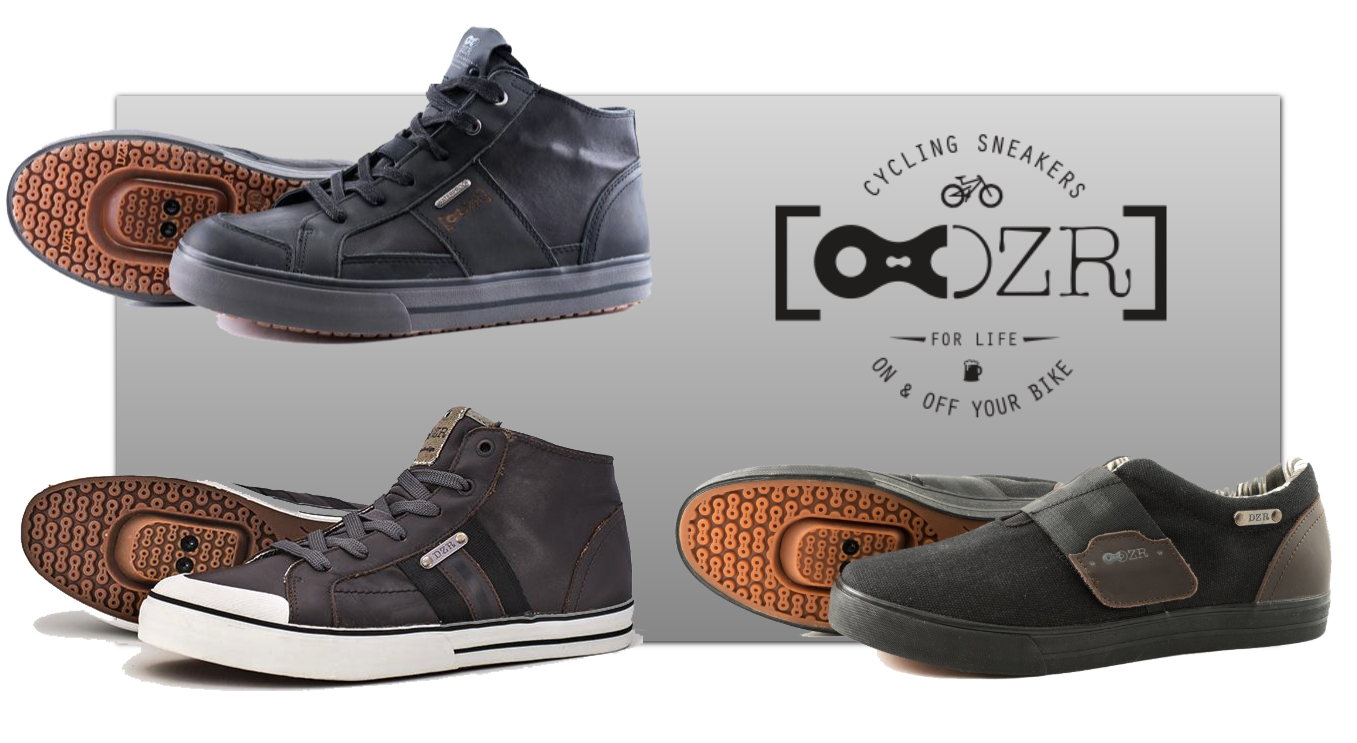 DZR, known for their continuously innovative line of unique urban cycling footwear, announced today their new line of Shift, Jetlag and Minna sneakers designed for life on and off the bike.

Simply put, DZR was born out of a passion for a life of riding – on city streets and mountain trails and anywhere else you can get two wheels. DZR has lived and ridden in many places and it is from this nomadic lifestyle that the concept of our shoes was born. Changing environments require a cycling sneaker to be a true shape shifter in order to charge everywhere.
Born in the Swiss Alps and rooted in San Francisco, CA. DZR provides well thought out footwear for life on and off the bike. In fact, DZR believe's that a cyclist's life should be a seamless transition from work, commute, bar, trail, home or anywhere you end up. It is with this spirit of cycling and the drive to bring the best product to market that DZR exists - enjoy the ride.
Top left going counter clockwise
H2O - the first ever fully seam sealed waterproof SPD compatible Sneaker. After countless hours of research and development, the H20 was born. The best choice for rain soaked commutes or trail rides. The H20 guarantees that you arrive at your destination with dry and happy feet. Wrapped with supple sheepskin leather, which is soft to the touch and conforms well to the user. Featuring a stiffer nylon shank and gum rubber traction outsole, the H20 provides excellent power transfer and grip without sacrificing style. The DZR H2O clipless bike shoe is SPD compatible with CrankBros and Shimano cleats. MSRP: $179
Ovis - A non-padded, mid top sneaker that is designed to be both timeless and modern. Sheepskin leather provides excellent comfort to the foot and softness to the touch, making you forget you are even wearing a cycling shoe. Features include our Variable Flex shank technology and an elastic lace catch to keep laces away from your bike chain. The Ovis will quickly become one of your favorite shoes to roll straight from the bike to work, café or bar. MSRP: $129
Jetlag Nero - All black everything; the Nero rounds out the best sellers list. A rework of the hugely successful Jetlag, the Nero is sleek and understated in design while still holding strong to the principles that the lazy cyclist values. Performance in the most casual of packaging, the Nero is the first and only SPD compatible slip on sneaker. Featuring Variable Flex shank technology, a reflective heel badge, and a natural gum rubber sole it ensures performance in an everyday cycling shoe. MSRP: $89